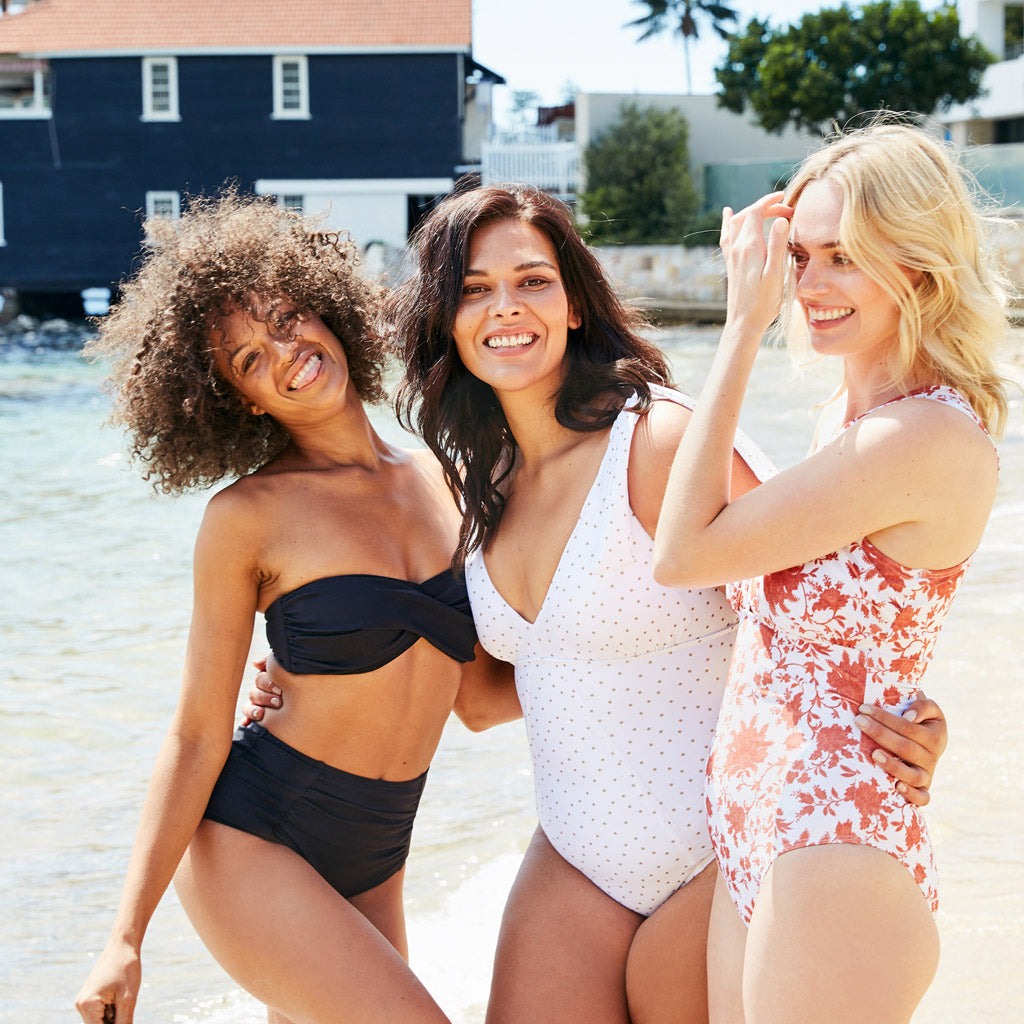 Central Coast-based boutique swimwear label, Contessa Volpi, has launched its latest swimwear collection 'Saltwater',  which marks the luxury Australian brand's fifth anniversary. Boasting a range of beautifully feminine styles designed to embrace all body shapes, the exclusive 2020 line-up features retro-inspired, bohemian prints and a new range of mix and match bikinis; all made with luxuriously soft, sustainable Italian Lycra and the highest quality Italian Ripple Jacquard. 
With a subtle nod to the cultural revolution of the Sixties - an era of fashion innovation and newfound independence for women - Contessa Volpi's Saltwater collection features florals, stripes, paisley inspired floral, and animal print designs. Drawing inspiration from a powerful decade where traditions were broken and self-expression was encouraged, Contessa Volpi has this year introduced mix and match bikinis, allowing customers to create their own top and bottom combination to best suit their personal style and shape. 
Born in Italy and having launched her fashion career in Milan, Founder and Designer, Enrica Volpi is this year celebrating the fifth anniversary of Contessa Volpi; a luxury swimwear brand 100% designed and made in Australia. Ms Volpi said the introduction of mix and match bikinis is in keeping with Contessa Volpi's core values, which focuses on celebrating the beauty of all women. 
Ms Volpi explains, "The belief that every woman is beautiful, at every size and every age, is the foundation of Contessa Volpi. Because of this I've always designed my swimwear to enhance natural curves, allowing all women to feel comfortable and sexy. Now, we're extending this feeling of comfort and offering women even more choice, with the ability to mix and match our entire bikini range.
Dive into summer with Contessa Volpi's newest collection 🧡
'Saltwater' highlights
The Erica bikini oozes Sixties flower power, with gorgeous red flowers against a backdrop of sustainable navy Lycra. Boasting a flattering high-waisted cut and twisted bandeau top, this glamorous, retro-inspired bikini is so comfy you'll want to wear it all summer long. Mix and match with any other Contessa Volpi bikini to create your own 2020 style.
The red white and blue striped Erica bikini is an eye-catching two-piece that looks and feels amazing. The striped fabric enhances the twisted bandeau design and flattering panels in the high waisted briefs. Mix and match with the black ribbed Erica bikini or even the Aria cherry dots for the perfect clashing prints.
The Aria bikini is a cheeky, cherry coloured two-piece featuring Contessa Volpi's gorgeous dot print design. Using deceivingly generous amounts of fabric, the Aria bikini briefs are ruched, providing extra detail and stretch, while the bikini top features figure-flattering wide straps and a gathered front for maximum volume. Mix and match this gorgeous bikini with any other Contessa Volpi bikini to create your go-to summer staple.