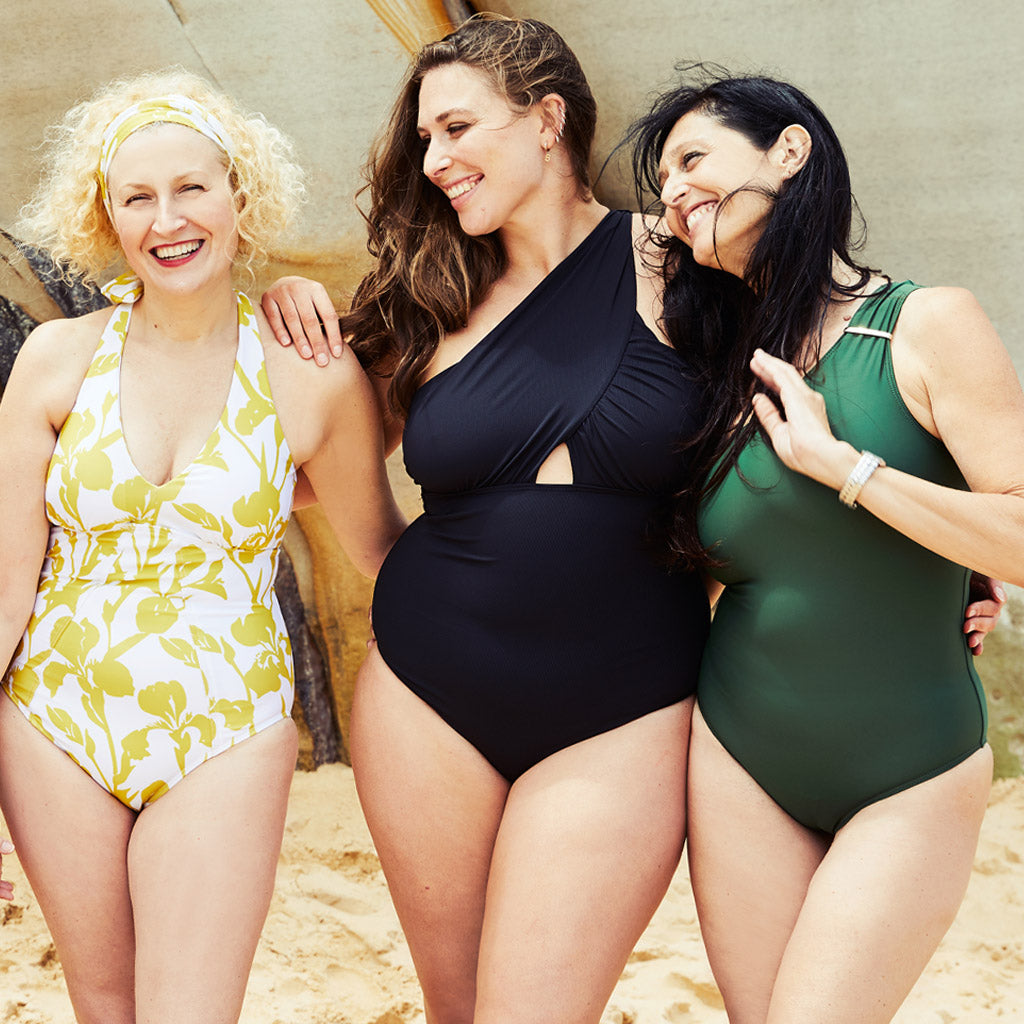 We love the fact that women's bodies come in such a variety of shapes and sizes – we think it gives us each a distinct individuality, and a personal beauty that cannot be denied. You might have noticed this in our recent post, 'Best Swimsuits For Small Busts'.
However, we also understand that our different body types mean that we fit into clothing in very different ways. While the best choice of clothing is always whatever makes you feel beautiful, there are often things to consider when it comes to choosing what will be the most complementary to us. This is certainly something to bear in mind for women with larger than average busts, especially when looking for swimsuits.
A problem those of us with larger breasts often encounter is a very practical one – finding a swimsuit that properly supports our more ample bosoms. A real concern is also finding swimsuits that are not only the correct size, but also cute and sexy, especially when we are looking for bikinis for large busts.
Many swimsuits made in larger sizes are designed to be utilitarian and to provide the necessary support, without considering how the piece will look. However, all is not lost! We've made a list of some styles of bikinis and one pieces that make excellent swimsuits for large busts.
A Classic One Piece With Stylish Details
A real go-to for women with large busts and extra curves, the 'classic one-piece' is appreciated for its support and security. However, wearing what some may call the 'Speedo style' one piece to every beach outing is certainly not an appealing prospect.
Thankfully, the one-piece is back as a high-fashion option, which means the designs have become much more flattering. A one piece for large busts that is sure to turn heads, while still providing the perfect amount of coverage and support, is the Alice. This style is the most structured of all the collection. With two diagonal cuts on the front, it is designed to sculpt your silhouette but even with cups and bones for shape and support, it is comfortable and suitable for all body types, especially for bigger breasts, as the cups are removable. Janet one piece ribbed black and print Iris Yellow are very good options too.

Medium Coverage Bikini Tops
Many women with large breasts will be familiar with full coverage bikinis, such as sport bra type and full halter bikini tops. And while these types of tops certainly have their moments to shine, sometimes a girl just wants something a bit sexier.
If you're in the market for these kind of bikini tops for large busts, you may want to look at those that provide medium coverage. Medium coverage bikinis have material at the sides to prevent excessive 'side boob' spillage, and enough at the front to keep you covered. However, they still have that cheeky, playful cut that makes a bikini so much fun. Our Aria style has proven to be a popular choice for ladies with larger busts – features like removable cups and adjustable straps allow you to tailor the top to better suit your needs.

Asymmetrical Tops
Whether you're searching for the best bikini for large busts, or are in the market for a fitting one piece, an asymmetrical top is a great choice. Where a conventional two strap upper piece can be drab, asymmetrical styles bring extra flair and a feeling of high fashion to the table.
A great example of this is the stunning and always in-demand Angelica one piece. The non-padded, gathered top piece highlights your shape while providing support and complete coverage. With its unique single strap styling, the Angelica is one of those rare swimsuits that complements large busts and still looks extremely cute while doing it!

Despite their beautiful figures, women with large busts certainly have their own challenges when it comes to fashion. One of the biggest challenges is finding a cute swimsuit that actually fits. We've made sure to create a line of swimsuits that offers something appealing to all body types – to see our Italian inspired swimsuits that are made right here in Australia, take a look at our latest collection, or browse equally stunning swimwear from last year at discounted prices .