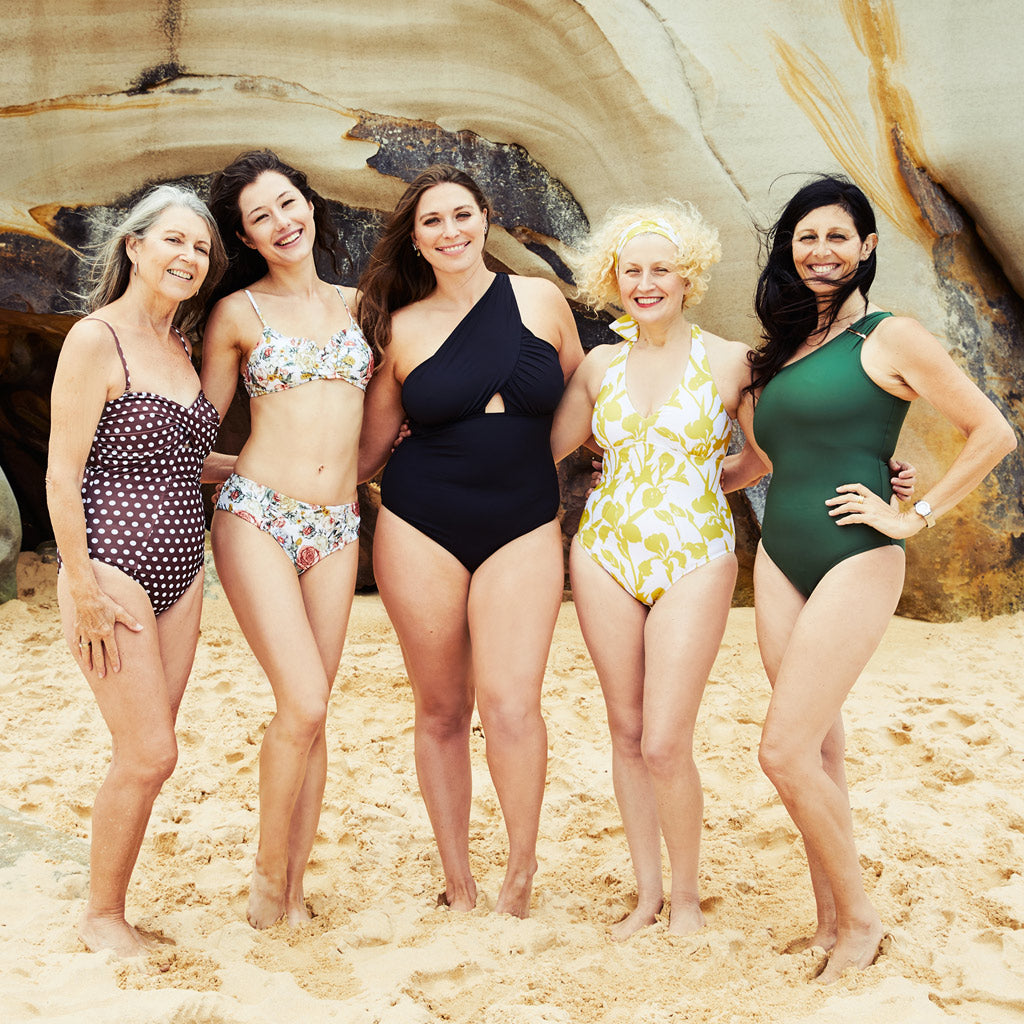 Central Coast boutique swimwear label, Contessa Volpi, has launched its latest collection 'Sunsets and Silhouettes'. Boasting a gorgeous line up of eco-friendly swimsuits and bikinis, the form-flattering range celebrates the diversity of the female shape. With a variety of styles and cuts, Contessa Volpi's new range is designed to make women of all ages and body types feel comfortable, sexy and confident this summer. A breakout feature of the new collection is the addition of a Little Contessa Volpi range for girls of ages 2 to 11.
Contessa Volpi's Designer and Founder, Enrica Volpi, said the new line offers a contemporary, flirty twist for Australian beachside fashion.
Lovingly handmade in Sydney, the collection was designed to exude the cheerfulness and euphoria of the 1950s. Reminiscent of Brigitte Bardot in the Golden Age of cinema, Contessa Volpi's summer line is a modern-day salute to the curvaceous silhouettes of vintage beauty icons.
Enrica explains, "I like to think of 1950s fashion as akin to a bright summer's day, full of glamorous shapes and colourful prints and this collection is a celebration of that. We've taken the feminine and playful aspects of 50s swimsuit fashion and combined it with a sleek, modern feel – I adore this new collection and the initial response has been extremely positive."
"When I design my swimwear I want to  celebrate the beauty of all women; I believe every woman is beautiful, every age is beautiful, and every decade of your life brings out a new form of beauty. While I've always designed my swimwear to enhance natural curves, this year I've added even more designs and styles to provide women with more choices and this year we've also added a size 18, extending our original range. It's about offering a woman more choices so she doesn't feel the need to conform to a certain style, but rather choose something that is uniquely flattering to her individual shape."
Available in a colour palette of burnt orange, earthy tones of yellow and mustard, green foliage, brown, grey and black with a mix of prints, polka dots and florals, Contessa Volpi's summer line is like stepping back in time. Featuring twisted bandeaus and cheeky asymmetric cuts, the new season swimwear is a perfect blend of 50s glamour and current style trends.