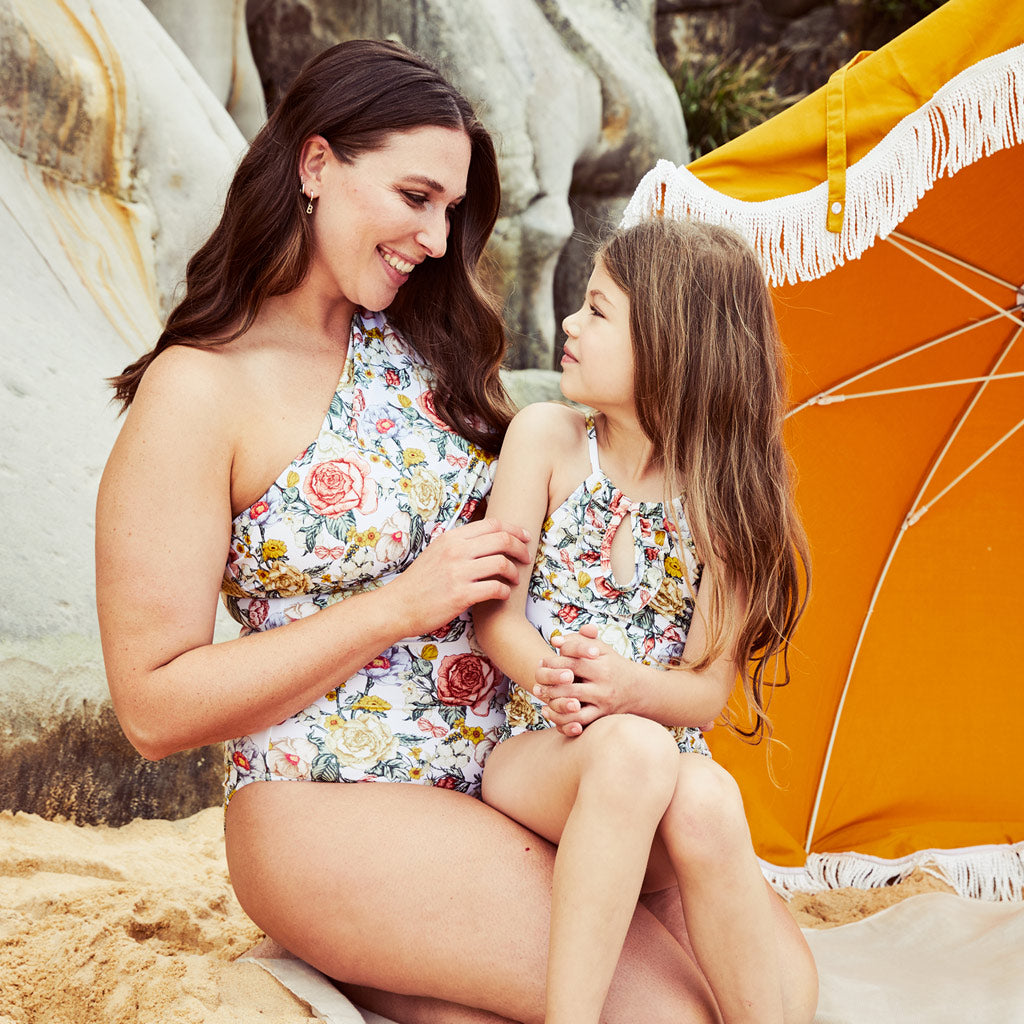 This season sees the addition of childrens sizes. Mimicking the women's range, the Little Contessa Volpi line is  designed for fun in the sun, and a perfect match to the women's one pieces and bikinis. Sustainable, recycled and ethically produced swimwear for girls aged 2-11 years to match with the adults in their lives. 
"My vision is a celebration of womanhood across multiple generations.  Girls, mothers and grandmothers sharing special moments and embracing the outdoors Australian lifestyle."

"It's something our customers have been asking us for, and I'm so happy we're now able to meet that demand. I had so much fun designing this mini collection made from a swimsuit coming in 3 prints and a long sleeve suit in 2 colours. The same recycled and luxurious Italian Lycra that we use for the woman range, is two times more resistant to chlorines, suntan creams and oils, UPF 50+, beautiful to see and feel and keeps our oceans just that little bit cleaner." Enrica, Contessa Volpi designer.