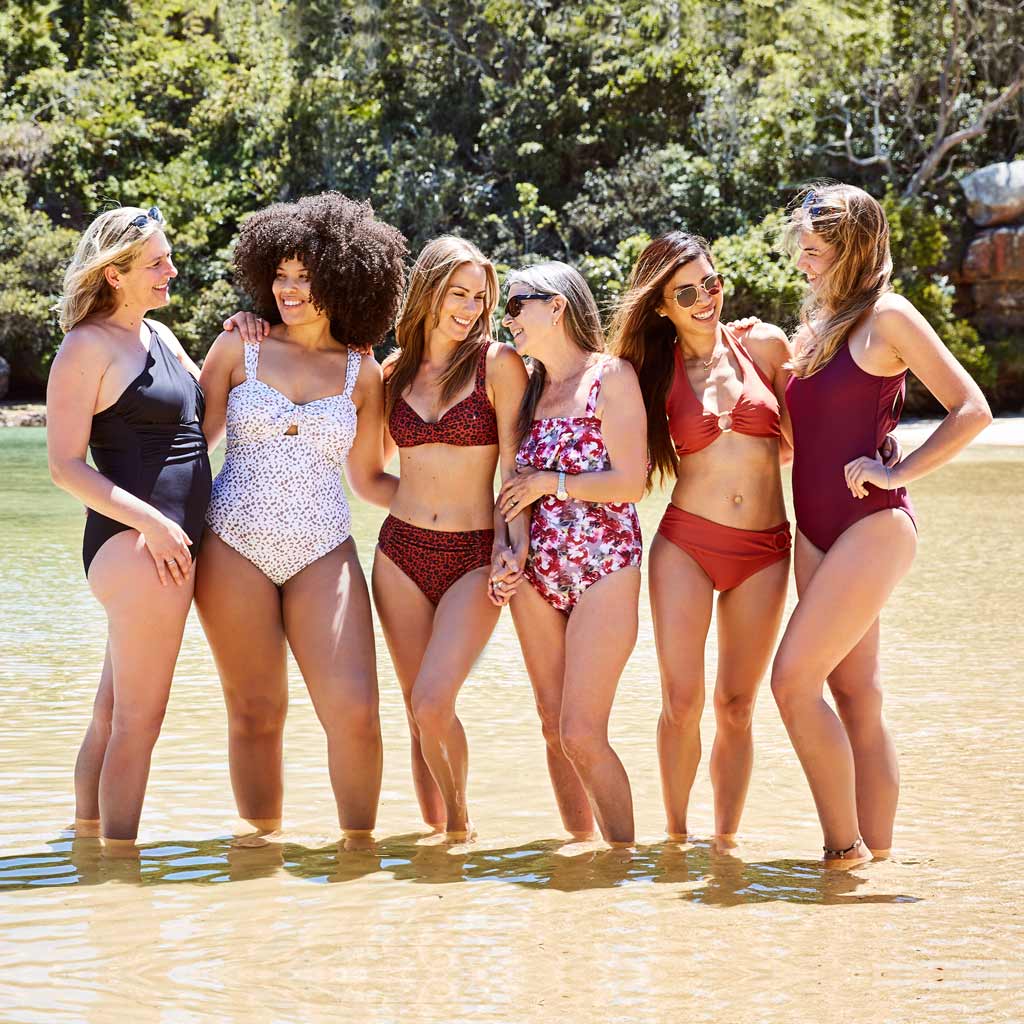 Sydney-based boutique swimwear label, Contessa Volpi, has launched its latest swimwear collection, Sunshine. Boasting a gorgeous line up of eco-friendly swimsuits and bikinis, the form-flattering range celebrates the diversity of the female shape. With a variety of styles and cuts, Contessa Volpi's new Sunshine range is designed to make women of all ages and body types feel comfortable, sexy and confident this summer. 
Influenced by the journey of female empowerment, Contessa Volpi's Designer and Founder, Enrica Volpi, took her inspiration for this season's collection from the Forties - a turning point in the history of women – while maintaining the brand's modern-day look. Borrowing from the wartime era's subtle style and feminine elegance, Contessa Volpi's 2019 range includes a variety of designs that enhance and celebrate the female shape. 
Enrica explains, "I've been so inspired by the #metoo movement and this feeling of an uprising amongst women. So for this season I wanted to include a subtle nod to the time when women's empowerment began; the 1940s. The Forties was an era when women came into their own while the men were at war; they realised they had a value beyond wife and mother and discovered a new sense of pride and independence. I don't think it's any surprise that Wonder Woman - an unapologetic feminist who epitomised the strength of womanhood – was created during this time. 
"Celebrating female empowerment means celebrating the beauty of all women; I believe every woman is beautiful, every age is beautiful, and every decade of your life brings out a new form of beauty. While I've always designed my swimwear to enhance natural curves, this year I've added even more designs and styles to provide women with more choices - wider shoulders, more breast coverage, less skimpy bikinis etc. And this year we've also added a size 16, extending our original range which was 8-14. It's about offering a woman more choices so she doesn't feel the need to conform to a certain style, but rather choose something that is uniquely flattering to her individual shape."
With 11 swimsuits and seven bikinis, Contessa Volpi's 2019 collection features frills and florals, stripes and dot prints, with a range of bandeaus, twists and asymmetrical cuts that enhance a woman's natural curves. The colour palette includes a stunning mix of aubergine, terracotta, navy, white and black, and includes a brand new animal print which brings a new sense of fun to the designs.