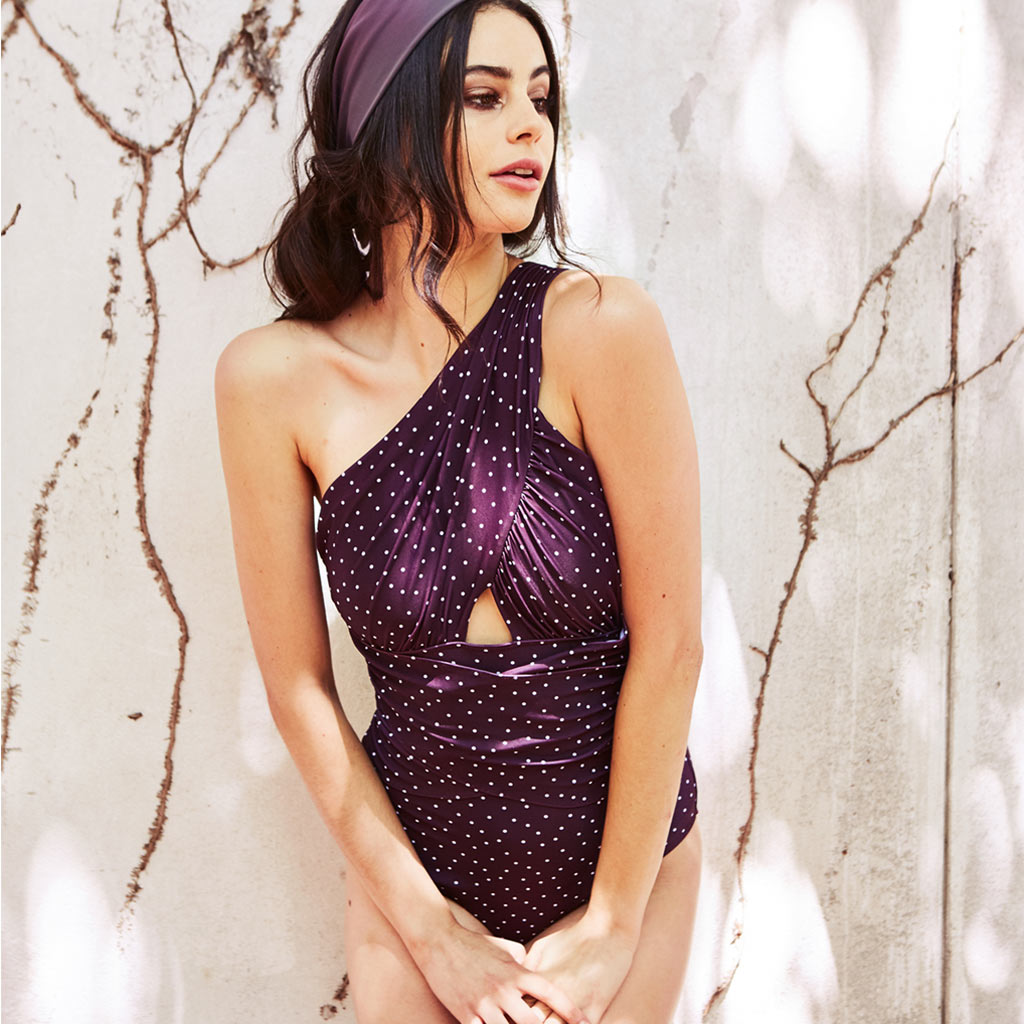 The process of choosing the best swimwear for your body type can be challenging for women of every shape and size. Finding that perfect swimsuit or bikini can make you more comfortable and fashionable when enjoying great times at the beach or at the pool.
All women need to feel at their very best when clothed in swimwear. Wearing a swimsuit that gives a body confidence boost through excellent fit that makes the most of your attributes, and at the same time is uniquely stylish, will ensure this confidence. So, consider the following tips to make certain that you are absolutely comfortable and fabulous while soaking up the beautiful rays of the sun and having a great experience swimming.
Large Chest
For those women blessed with an ample breast, string bikinis may not be the best for you. Instead, top with pads will provide the perfect support for your breast and if you are in pursuit of the most flattering results, consider choosing the luxury swimsuits Janet Ribbed Black, Alice Dots Brown or Angelica Cottage Garden.
Small Chest
Ladies with small chests sometime experience challenges when choosing the perfect swimwear. They should settle for ruffles or tops with embellishments to offer an illusion that they have a bigger chest. In addition to that, a suit that contains some pads will offer extra comfort like Alice One Piece Roses Green or Dalia Bikini Cottage Garden.
Big Butt
Ladies are blessed in different measures when it comes to the booty. If you happen to have a well endowed butt, high-cut swimsuits or string bikinis are not the best, because they usually cause discomfort and are quite revealing. You will require swimwear that contains enough fabric at the backside to avoid constant pulling. In order to create a balance for your big butt, look for those swimsuits that have design with perfect bottoms like our Angelica One Piece Ribbed Black or Angelica Swimsuit Dots Grey.
Athletic Body
Women with athletic bodies are not left out in the pursuit of the best swimsuits. The greatest aim here is to give an illusion of a curvy body, which is easily accomplished with a top with cups, gathering, and padding and going for the brightly coloured bathing suits. The Dalia Bikini Dots White and Sveva Swimsuit Forest Green, are perfect for this body.